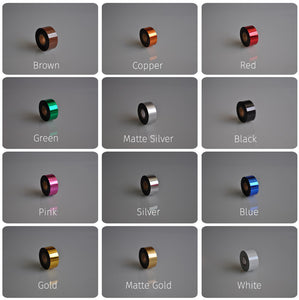 These metallic foiling paper can be used for leather hot foiling and they work on wood and paper too! 
Can be used with: 
Each roll of foiling paper is 120 meter long. 

Foiling paper can be provided in any width up to 64cm. 

Unit price $16 is for 2cm x 120 meter roll. 

How to order: 
For example, if you need 4cm roll of gold foil, added "Gold" into the cart and change the quantity to "2".